about insight
Because we have great hair.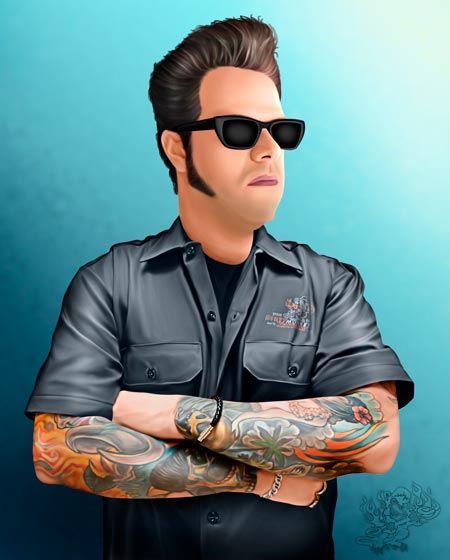 To help our clients succeed in their branding and marketing efforts while conducting our business on a social and environmental conscience path.
Insight Studios has been helping build businesses by providing strategic and creative design sollutions since 1997.
Would you use a stapler to make coffee?
Sure your nephew is good with computers (a real whiz-kid), but should you trust him to manage your brand identity or web site? He may be an OK choice if you are just looking to meet the minimum requirements (Hooray, we have a website and brochure!). But if you are looking to maximize your business' potential, we suggest that you work with professionals.

Solid brand identity is an asset, a business tool used to communicate with customers, employees, investors and other stakeholders. It's the marriage of graphics and content to create a whole that is bigger than the sum of it's parts. A means of differentiating your company from the competition, increasing awareness of who you are and what you have to offer, strengthening customer relationships and improving your bottom line.

You don't have to be a Fortune 500 company to afford professional graphic design and web development. At Insight Studios, we are experienced with all sizes of budgets from large to small. We are experts at getting the maximum bang for your buck.
Insight Studios is lean, agile, full-service graphic and web design studio servicing Calgary, Nanaimo, Victoria, Vancouver and USA clients.

In business for over 19 years, we understand the complexities of business. We are experts in building communications solutions for companies that need to stand out from the crowd and rise above the mediocrity of the market place.

Insight Studios delivers the results of a large design agency without the costly overhead. This agility means that we can offer personalized service and exceptional results at an efficient rate.

Proven experience in logo ("brand") development, packaging, websites and much more, we are experts at meeting and exceeding your goals.

Our proof is our portfolio. We want to show you what we do and how well we do it.
Insight Studios creates strategic and creative solutions for companies in need of branding and brand awareness. This comes in the forms of brand identity to physcal and digital marketing materials and advertising media.
print material design
web site development
logos & corporate branding
print & digital advertising
social media marketing
stationery packages
trade show graphics
product catalogues
outdoor advertising
packaging design
real estate show home centres
photography
corporate brochures
retail signage systems
Consult:
We consult with clients to review business opportunities, evaluate marketing strategies, budgets and objectives.
Plan:
We plan all details of a project to ensure that a client gets exactly what they want, with no "surprises" along the way.
Produce:
We implement the plan and produce creative products that get results. Insight Studios believes in building long-term relationships with our clients. and our success is based on your success. We accomplish this by working closely with you on all aspects of the marketing vision and at all stages of development and providing continued support long after the initial project has been completed.